Who is This Course For?

---
Pastors who want to grow their skills in pastoral counseling.
Christian counselors who want to integrate biblical principles in their counseling approach.
Lay counselors who want to bring healing to those in the local church.
Anyone who wants to learn how to care for loved ones from a biblical and clinically-informed perspective.
What Will I Learn?
---
This course gives a grand circle tour of various emotional, relational, and spiritual topics and provides a foundation for gaining a mastery of counseling skills from a biblical perspective. The class will equip you to help others:
Understand Emotions
Assess Personality Types
Manage Depression and Anxiety
Process Anger and Intense Emotions
Approach Mental Illness
Overcome Addiction
Heal from Codependency
Prepare Singles for Marriage
Improve Marriage and Relationship Issues
Understand Relationship Dynamics
Foster Better Communication
Find Healing Through Forgiveness
Navigate Family Conflict
Implement New Parenting Strategies
Embrace Healthy Self-Care


What's Included
---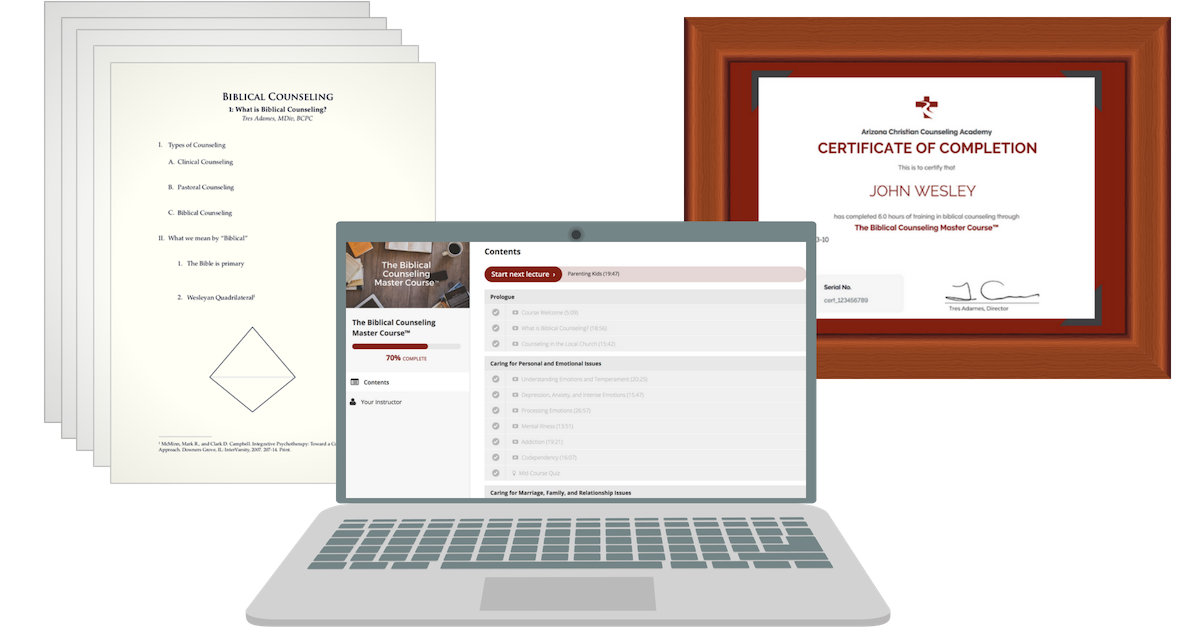 ---

Five Hours of Video
Engaging video lectures with every lesson.



Notes and Worksheets
Downloadable and print-ready resources.



Online Discussion
Comment forums with the instructor.


Certificate of Completion
Six hours of continuing education credit.*


*If you are a professional counselor, check with your credentialing board for requirements around CEUs and if coursework in pastoral counseling will qualify.